The Nubian Island Hotel is a beach front hotel that sits on the tip of the Sinai peninsula in Egypt.  Popular among families and couples for its variety of activities and dinning options, and although some guest find a satisfactory experience awaits them, many have suffered with avoidable holiday illness.  These illnesses primarily come from food being prepared and handled unhygienically.
Sickholiday.com have dealt with 15 cases of reported food poisoning at the Nubian Island Hotel.
Visitors to the hotel have reported poor standards and unacceptable food hygiene, resulting in symptoms such as stomach cramps, diarrhoea and vomiting.  Not only does this affect your health but also leaves many holidaymakers out of pocket due to expensive medical bills.
Whilst staying in the Nubian Island Hotel it is important to follow these guidelines to reduce the risk of food poisoning and other holiday illnesses:
Avoid foods not cooked thoroughly and/or re-heated incorrectly.
Avoid foods not prepared hygienically.
Avoid food not stored at the correct temperature.
Frequently use an alcohol-based hand gel.
Avoid salads and any uncooked fruits and vegetables (these may have been handled unhygienically)
Avoid swimming in water or pools that appear dirty and untreated.
In the event that you do get ill Sickholiday advise that you seek medical attention whilst on holiday as this will greatly increase your chances of making an eligible claim upon your return.
It is your tour operators' responsibility to make sure you are provided with a safe, clean and hygienic hotel.
If you have fallen ill whilst on an all-inclusive holiday at the Nubian Island Hotel, get in touch with a member of our team.  We have over 10 years industry experience and we will be happy to help you through the process of claiming back the cost of your holiday plus any additional compensation you may be owed.
WE'VE HELPED OUR CUSTOMERS CLAIM MILLIONS IN COMPENSATION
3 MONTH ILLNESS
AFTER VISITING THE
NUBIAN ISLAND RESORT
"4 TYPES OF MEDICATION, ON A DRIP FOR 3 HOURS"
[ezcol_1half]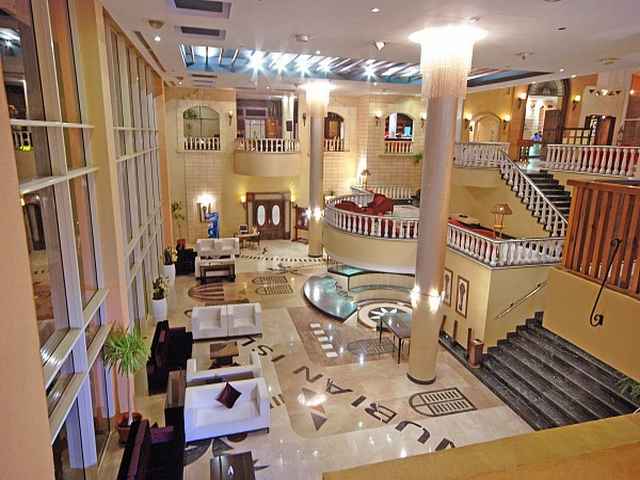 [/ezcol_1half] [ezcol_1half_end]Mr. R stayed at the Nubian Island Hotel in September 2013, he described how he suffered with sickness and diarrhoea for almost 3 months before he made a full recovery. He had to visit the pharmacy, local doctor and his doctor back in the UK in an attempt to help relieve the discomfort of diarrhoea, stomach cramps and vomiting. Cross contamination, under cooked chicken and flies around the food are all thought to be the reason behind the illness.
[/ezcol_1half_end]
TRIP ADVISOR REVIEWS
"One of the worst hotels I have ever stayed in!"

Review of the Nubian Island Hotel

"I became very ill on day two; vomiting and diarrhoea, which still hasn't passed. I wasn't able to keep anything down & had to spend one whole day in bed. When I mentioned this to staff, they told me a number of other guests, particularly children, also had the same. I believe I have some sort of bacterial infection from the food & will have to see my own doctor tomorrow for antibiotics."