Claiming to be a luxurious 5 star holiday experience, the Iberotel Il Mercato Hotel in Sharm el Sheikh offers it visitors a relaxing getaway.  Unfortunately, many holidaymakers are unable to enjoy the areas many water sports, shops and attractions as they often end up suffering avoidable holiday illness.
Sickholiday.com have dealt with 78 cases of reported food poisoning at the Iberotel Il Mercato Hotel.
Sickholiday.com is aware of reports of holidaymakers suffering from gastric illness.  Visitors have reported symptoms such as diarrhoea, stomach cramps and severe dehydration, with some cases serious enough for guests to be hospitalised.
Suffering from illness on an all-inclusive holiday to the Iberotel Il Mercato will obviously affect your health but can also leave holidaymakers out of pocket from costly medical treatment.
Whilst staying in the Iberotel Il Mercato it is important to follow these guidelines to reduce the risk of food poisoning and other holiday illnesses:
Avoid foods not cooked thoroughly and/or re-heated incorrectly.
Avoid foods not prepared hygienically.
Avoid food not stored at the correct temperature
Frequently use an alcohol-based hand gel.
Avoid salads and any uncooked fruits and vegetables (these may have been handled unhygienically)
Avoid swimming in water or pools that appear dirty and untreated.
In the event that you do get ill Sickholiday advise that you seek medical attention whilst on holiday as this will greatly increase your chances of making an eligible claim upon your return.
It is your tour operators' responsibility to make sure you are provided with a safe, clean and hygienic hotel.
If you have fallen ill whilst on an all-inclusive holiday get in touch with a member of our team.  We have over 10 years industry experience and we will be happy to help you through the process of claiming back the cost of your holiday plus any additional compensation you may be owed.
WE'VE HELPED OUR CUSTOMERS CLAIM MILLIONS IN COMPENSATION
HOLIDAYMAKER SUFFERS 2 MONTH
GASTRIC ILLNESS FROM
IBEROTEL IL MERCATO HOTEL
"HER GP SUSPECTED SHE WAS INFESTED WITH A PARASITE…"
[ezcol_1third]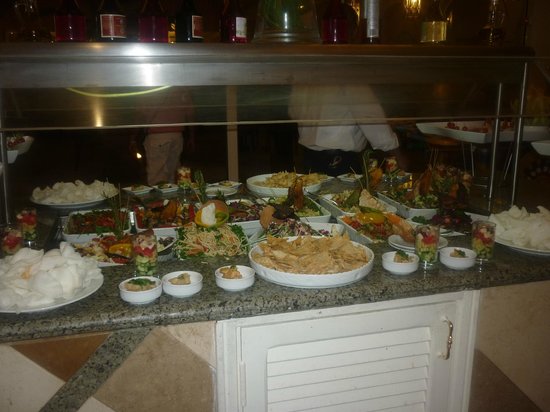 [/ezcol_1third] [ezcol_1third]Miss A went away on what she thought would be both a fun-filled and relaxing holiday. Unfortunately she only got to enjoy 7 days of her 2 week holiday. On week 2 Miss A suffered the effects of spending a week eating under-cooked, luke warm, un-covered food. She said there was a good selection of food but the quality of it was very poor. Miss A booked to go camel riding and stargazing, unfortunately both of these excursions were ruined by her illness.[/ezcol_1third] [ezcol_1third_end]Upon her return to the UK Miss A consulted her doctor who reportedly diagnosed her with a Gastric illness. The GP suspected that she was infected with a parasite so could not prescribe antibiotics as these would exacerbate her symptoms. Overall Miss A suffered with the effects of food poisoning for almost 2 months. [/ezcol_1third_end]
GUEST RUSHED TO HOSPITAL
AFTER STAYING AT THE
IBEROTEL IL MERCATO HOTEL
"HE SPENT MOST OF THE HOLIDAY ON A DRIP…"
[ezcol_1third]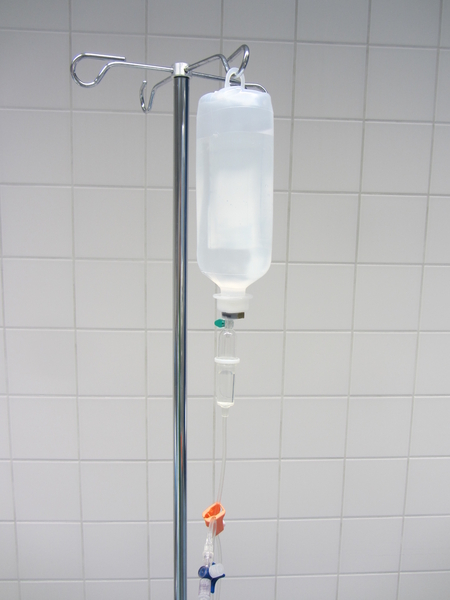 [/ezcol_1third] [ezcol_1third]Mr A travelled to the Iberotel Il Mercato in June last year with high expectations. On many websites it's described as a 5 star luxury hotel and when travelling to a hotel of such a high standard food poisoning should be the last thing on your mind. Mr A admittedly pointed out that generally the food appeared to be of a good standard. After 3 days of breakfast, lunch and dinner in the hotel Mr A unfortunately began to show the first signs of food poisoning. [/ezcol_1third] [ezcol_1third_end]Minor stomach cramps soon progressed into severe diarrhoea and at this stage Mr A consulted the hotel doctor who reportedly diagnosed him with acute Gastro-enteritis. Mr A's diarrhoea became so bad he was rushed into hospital with severe de-hydration and put on a drip. The illness remained for the rest of his holiday and for a short while after he returned home completely ruining the whole experience of going to Egypt. [/ezcol_1third_end]
TRIP ADVISOR REVIEWS
"Poor customer service and the food made us sick"

Review of the Iberotel Il Mercato Hotel

"After the third day both my friend and i suffered with eating something that didn't agree with us. Not to be too graphic but we were ill for the rest of the trip. We ended up avoiding the hotel buffet altogether – making the all inclusive deal pointless."
"Not 5 Star, plagued with stomach cramps!"

Review of the Iberotel Il Mercato Hotel

"The room was not of five star quality. The bath was quite stained and the tiling on the floor was cracked. I wouldn't recommend it to anyone and I certainly would not return! "