Located in the Sharks Bay region of Sharm el Sheikh, the Gardenia Plaza Resort offers its large variety of visitors numerous facilities.  The resorts four swimming pools and various on-site restaurants and bars should provide holidaymakers a relaxing experience, however this is not always the case.
Sickholiday.com have dealt with 27 cases of reported food poisoning at the Gardenia Plaza Resort.
Many visitors to the Gardenia Plaza Resort experience satisfactory levels of safety and hygiene.  Poor housekeeping and maintenance, along with the smell of sewage and the presence of cockroaches have all been observed by holidaymakers visiting the Gardenia Plaza Resort.
Symptoms such as vomiting, diarrhoea and high temperatures have been common and are usually related to food poisoning or coming into contact with unclean water.  This had led to many all-inclusive holidays being ruined and many holidaymakers left out of pocket.
Whilst staying in the Gardenia Plaza Resort it is important to follow these guidelines to reduce the risk of food poisoning and other holiday illnesses:
Avoid foods not cooked thoroughly and/or re-heated incorrectly.
Avoid foods not prepared hygienically.
Avoid food not stored at the correct temperature
Frequently use an alcohol-based hand gel.
Avoid salads and any uncooked fruits and vegetables (these may have been handled unhygienically)
Avoid swimming in water or pools that appear dirty and untreated.
In the event that you do get ill Sickholiday advise that you seek medical attention whilst on holiday as this will greatly increase your chances of making an eligible claim upon your return.
It is your tour operators' responsibility to make sure you are provided with a safe, clean and hygienic hotel.
If you have fallen ill whilst on an all-inclusive holiday get in touch with a member of our team.  We have over 10 years industry experience and we will be happy to help you through the process of claiming back the cost of your holiday plus any additional compensation you may be owed.
WE'VE HELPED OUR CUSTOMERS CLAIM MILLIONS IN COMPENSATION
FAMILY HOLIDAY RUINED
BY ILLNESS AT THE
GARDENIA PLAZA RESORT
"THEY HAD A FILTHY BATHROOM THAT SMELLED OF SEWAGE"
[ezcol_1third]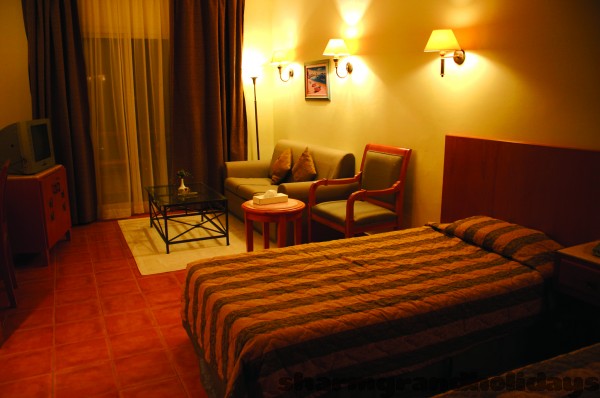 [/ezcol_1third] [ezcol_1third]Mr G was disgusted with the state of the hotel and the standard of food. He said most of the food seemed stale, the bread was hard, the rice seemed re-heated and the majority of the drinks tasted watered down. Mr G had to move hotel rooms 3 times because they were all of such a bad standard.  One room was full of cockroaches, one room had a filthy bathroom that smelled of sewage and in another the majority of the plug sockets weren't working.[/ezcol_1third] [ezcol_1third_end]Mr G became ill just 2 days after his arrival with severe diarrhoea and vomiting, his wife and child's illness shortly followed. On the 3rd day Mr G rang his tour operator to move hotels but they weren't interested and didn't help. Mr G and his family stayed at the Gardenia Plaza for 5 nights because they were too ill to make other arrangements. Once feeling slightly better they were able to move.[/ezcol_1third_end]
HOLIDAYMAKER ON IV DRIPS
AFTER FALLING ILL AT
THE GARDENIA PLAZA RESORT
"THE TOILET WAS LEAKING SEWAGE…"
[ezcol_1third]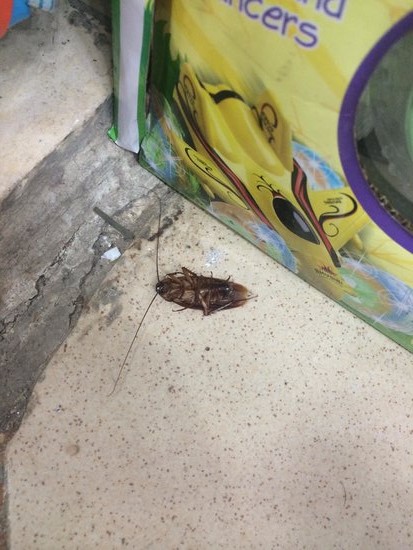 [/ezcol_1third] [ezcol_1third]When Miss T arrived at the hotel she got put in a room which was full of cockroaches, therefore she asked to be moved to a different room, and there she was greeted with the smell of sewage. The toilet had a leak of sewage which they had to clean up themselves using their own towels and linen, even though it was reported to the hotel reception. The shower door was hanging off its hinges as were the curtains in the bedroom, the mattress was stained and ripped and the air conditioning was blowing out warm air with a bad odour. Miss T ended up buying her own cups to drink out of around the hotel as the ones provided at the bars were filthy.[/ezcol_1third] [ezcol_1third_end]The food was under-cooked and served in a filthy restaurant. Miss T got such severe vomiting and diarrhoea she had to be put on a drip in her hotel room for 2 days. Not wanting to be dramatic Miss T said she felt that bad and drained she felt like she was dying! She was put on the drip in the morning then had it taken out at night. The doctor came around the following morning to put her back on it, this time the cannula snapped in her arm when it was being inserted. When Miss T complained about this traumatic holiday to the tour operator they sent her a letter of apology but no form of compensation. [/ezcol_1third_end]
TRIP ADVISOR REVIEWS
"The room was filthy with yellow stains all over the bathroom walls and the shower curtain was moldy"

Review of the Gardenia Plaza Resort

I really don't know where to start! We have never felt more stressed returning from a holiday than before leaving. The restaurant was awful, serving half cooked and cold food. A lot of guests were ill with many of them ending up on drips for 24 hours. All the guests we spoke to were complaining about the rooms, illness and the food.

"This hotel as previously been on watchdog for SERIOUS HEALTH AND SAFETY ISSUES"

Review of the Gardenia Plaza Resort

First impressions were very good but the reality was dirty smelly rooms and a main restaurant that was filthy. We reported lots of things to our rep, but he was a waste of time. Holiday from hell!