Located just 25 kilometers away from the hustle and bustle of Naama Bay in Sharm el Sheikh, the Club Magic Life hotel promises an all-action holiday experience.  The hotel sits right on the beach with access to water sports and the coral reef that's ripe for exploring.  With a giant outdoor swimming pool and 4 restaurants, the Club Magic Life has become a hugely popular all inclusive holiday destination.  Despite claiming to have a food scene that visitors praise on TripAdvisor there have been many cases of avoidable holiday illness reported.
Sickholiday.com have dealt with 32 cases of reported food poisoning at the Club Magic Life Hotel.
Visitors to the hotel have complained about pests such as flies and birds around open buffets and generally poor hygiene and food safety.  Symptoms such as stomach cramps,  diarrhoea and severe dehydration have all been reported.
Suffering from illness on an all-inclusive holiday to the Club Magic Life Hotel will obviously affect your health but can also leave holidaymakers out of pocket from costly medical treatment.
Avoid foods not prepared hygienically.
Avoid food not stored at the correct temperature
Frequently use an alcohol-based hand gel.
Wash hands before and after meal times and after using toilets and washrooms.
Avoid salads and any uncooked fruits and vegetables (these may have been handled unhygienically)
In the event that you do get ill Sickholiday advise that you seek medical attention whilst on holiday as this will greatly increase your chances of making an eligible claim upon your return.
It is your tour operators' responsibility to make sure you are provided with a safe, clean and hygienic hotel.
If you have fallen ill whilst on an all-inclusive holiday in the Club Magic Life Hotel get in touch with a member of our team.  We have over 10 years industry experience and we will be happy to help you through the process of claiming back the cost of your holiday plus any additional compensation you may be owed.
WE'VE HELPED OUR CUSTOMERS CLAIM MILLIONS IN COMPENSATION
HOLIDAY RUINED BY 14 DAY ILLNESS
AFTER UNDER COOKED FOOD IS SERVED
AT THE CLUB MAGIC LIFE HOTEL
"FIRST CHOICE REFUSED TO REPLY TO COMPLAINTS"
[ezcol_1third]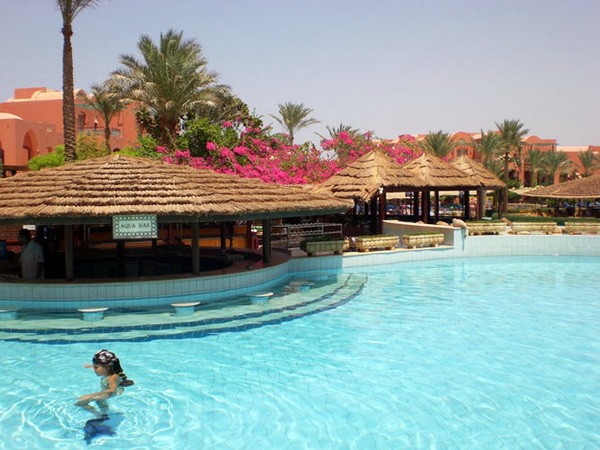 [/ezcol_1third] [ezcol_1third]Mr L stayed at the Club Magic Life Hotel in June 2014.  4 days into his holiday he began to feel unwell, suffering from symptoms such as diarrhoea and vomiting.  These symptoms persisted for 14 days.  Mr L reported the food being served at the hotels buffet appeared under cooked and not at a satisfactory temperature.[/ezcol_1third] [ezcol_1third_end]Mr L also claimed that the drinks tasted watered down and that the mains water was being used for cleaning and drinking.   He complained to First Choice on return to the UK and did not receive any form of response from them.  After which Mr L contacted Sickholiday.com for expert advice and assistance.[/ezcol_1third_end]
FOOD POISONING FORCES GUEST
TO SPEND HOLIDAY CONFINED TO HIS ROOM
AT THE CLUB MAGIC LIFE HOTEL
"PLATES WERE LAYERED WITH GREASE AND GRIME…"
[ezcol_1third]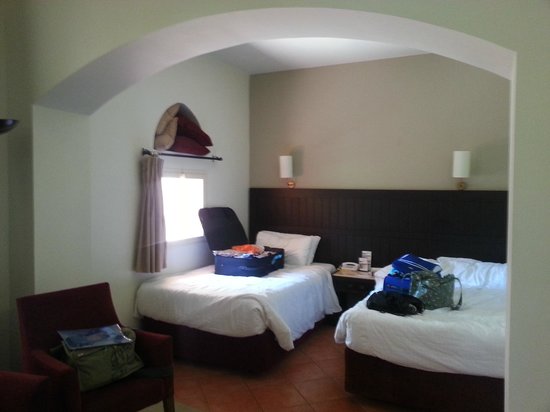 [/ezcol_1third] [ezcol_1third]Mr O suffered with severe food poisoning after his trip to the Club Magic Life Hotel in Sharm El Sheikh.  Mr O began to feel unwell after just a few days at the hotel.  As his symptoms grew worse Mr O consulted a local Pharmacist who gave him some advice and provided him with medication.  The hotels hygiene was found to be of a very low standard, with dirty plates layered with grease and grime, and leftover food found on the cutlery.[/ezcol_1third] [ezcol_1third_end]Cloudy glasses featuring dried on food indicated that the glassware had not been washed correctly. These standards were found across the entire hotel,  including the two poolside bars.  Mr O was forced to spend a large duration of his holiday confined to his room.[/ezcol_1third_end]