The Amwaj Oyoun Resort & Spa is located in the fashionable Nabq Bay with views across Tiran Island and the ancient Red Sea.  The hotel enjoys a private beach with a 450m private jetty and a position close to an array of shops, cafes, restaurants and tourist attractions both ancient and new.  Guests at the Amwaj Oyoun Resort & Spa should be able to chose whether to bask around the pool, or enjoy the range of facilities, amenities and services on offer.  However, many guest do not get this opportunity after experiencing avoidable holiday illness.
Sickholiday.com have dealt with 10 cases of reported food poisoning at the Amwaj Oyoun Resort & Spa.
Many visitors to the Amwaj Oyoun Resort & Spa experience satisfactory levels of safety and hygiene.  However this is not the case for everyone.   Many holidaymakers have questioned the resorts claim to be a 5 star establishment, observing poor standards of hygiene and even having to rely on taking immodium to get them through their stay.
Symptoms such as vomiting, diarrhoea and high temperatures have been common and are usually related to poisoning or coming into contact with unclean water.  This had lead to many all-inclusive holidays being ruined and many holidaymakers left out of pocket.
Whilst staying in the Amwaj Oyoun Resort & Spa it is important to follow these guidelines to reduce the risk of food poisoning and other holiday illnesses:
Avoid foods not cooked thoroughly and/or re-heated incorrectly.
Avoid foods not prepared hygienically.
Avoid food not stored at the correct temperature
Frequently use an alcohol-based hand gel.
Avoid salads and any uncooked fruits and vegetables (these may have been handled unhygienically)
Avoid swimming in water or pools that appear dirty and untreated.
In the event that you do get ill Sickholiday advise that you seek medical attention whilst on holiday as this will greatly increase your chances of making an eligible claim upon your return.
It is your tour operators' responsibility to make sure you are provided with a safe, clean and hygienic hotel.
If you have fallen ill whilst on an all-inclusive holiday get in touch with a member of our team.  We have over 10 years industry experience and we will be happy to help you through the process of claiming back the cost of your holiday plus any additional compensation you may be owed.
WE'VE HELPED OUR CUSTOMERS CLAIM MILLIONS IN COMPENSATION
REHEATED FOOD CAUSES
FOOD POISONING SYMPTOMS AT
THE AMWAJ OYOUN RESORT
"POOL BAR FOOD SURROUNDED BY FLIES"
[ezcol_1third]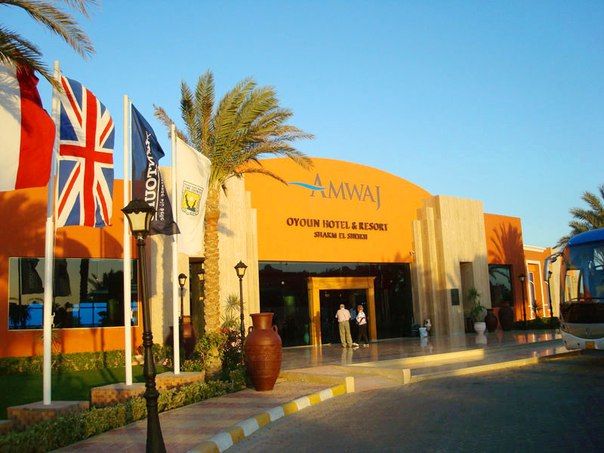 [/ezcol_1third] [ezcol_1third]When Mr F described the Amwaj Oyoun Resort to Sickholiday.com, he said the pool-side bar food was often cold and surrounded by pests such as flies  He suspected the majority of the food being served had been reheated and that the drinks outside were served warm from an unrefrigerated bottle.  The rooms did not have hot water and the showers were of a very poor standard.  Mr F explained to Sickholiday.com that he had experienced symptoms of food poisoning after just 2 days in the hotel.  [/ezcol_1third] [ezcol_1third_end]These symptoms  initially included diarrhoea and were followed by abdominal pains and vomiting.  Mr F was provided with some medication from the resort's pharmacy.  Despite taking the medication for the remainder of his holiday, his symptoms were only slightly relieved.  Sickholiday.com were extremely disappointed about the whole situation and the effect it had on Mr F's holiday. Therefore the Sickholiday team were very happy to assist Mr F in successfully claiming compensation for his ruined holiday.[/ezcol_1third_end]
SEVERE DIARRHOEA STRIKES
AS UNDER COOKED FOOD SERVED
AT THE AMWAJ OYOUN RESORT
"RESTAURANT FOOD SERVED FROZEN…."
[ezcol_1third]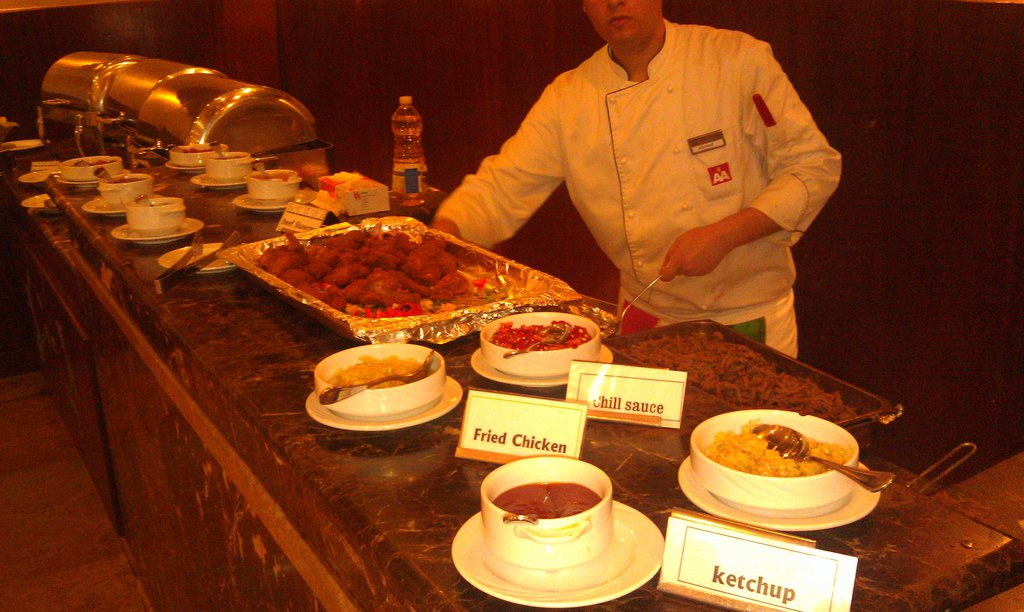 [/ezcol_1third] [ezcol_1third]Mrs R told Sickholiday.com about the food in the Amwaj Oyoun Resort being extremely poor.  She was served under cooked burgers from the BBQ and also frozen peas in the main restaurant.  Sickholiday.com believes much of the food was re-heated but not to the correct temperature, as Mrs R described it as being warm, but never hot.  Mrs R suffered with severe stomach cramps and diarrhoea for over a week.  [/ezcol_1third] [ezcol_1third_end]Mrs R had to receive medication on her return to the UK to ease the symptoms.  Sickholiday.com believe the poor standards Mrs R experienced at the Amwaj Oyoun Resort were to blame for her illness, and that it is not acceptable.  Therefore the Sickholiday team were happy to assist Mrs R in being successfully compensated for her ruined holiday.[/ezcol_1third_end]
TRIP ADVISOR REVIEWS
"Do not go!!"

Review of the Amwaj Oyoun Resort

"It's now been 9 days and we have all still got serious health problems.  Myself and my partner have not passed a solid stool since our problems started and i have lost 6 lbs in weight!"
"Do not visit this hotel – not 5* at all and the worst management I have known!!!"

Review of the Amwaj Oyoun Resort

Reviewed 14 September 2014 via mobile

"The pool was filthy with a scum line around the outside and cracked tiles everywhere.  You had to watch where you swam in case you swam into the debris floating in the pool.  We both had bad stomachs and diarrhoea the entire trip. We were really ill,  it was a nightmare!"