Amarante Garden Palms Resort is a luxury 4-star Naama Bay resort hotel in Sharm El Sheikh and is perfect for couples and families.  The all inclusive Amarante Garden Palms Resort in Naama Bay should be the perfect Sharm El Sheikh hotel from which to enjoy the Red Sea and spectacular South Sinai Peninsula in Egypt.  Instead of enjoying the great views, it is an unfortunate fact that many holidaymakers suffer avoidable holiday illness.
Amarante Garden Palms Resort offers indoor and outdoor outlets serving a variety of cuisines.  The restaurants serve a breakfast, lunch and buffet style dinner and international cuisine.  Unfortunately adequate safety and hygiene is not allows practiced in these areas.
Sickholiday.com have dealt with 8 cases of reported food poisoning at the Amarante Garden Palms Hotel.
Visitors to the hotel have reported dirty swimming pools and poor food hygiene resulting in symptoms such as stomach cramps, diarrhoea and vomiting.  Not only does this affect your health but also leaves many holidaymakers out of pocket due to expensive medical bills.
Whilst staying in the Amarante Garden Palms Hotel it is important to follow these guidelines to reduce the risk of food poisoning and other holiday illnesses:
Avoid foods not cooked thoroughly and/or re-heated incorrectly.
Avoid foods not prepared hygienically.
Avoid food not stored at the correct temperature
Frequently use an alcohol-based hand gel.
Avoid salads and any uncooked fruits and vegetables (these may have been handled unhygienically)
Avoid swimming in water or pools that appear dirty and untreated.
In the event that you do get ill Sickholiday advise that you seek medical attention whilst on holiday as this will greatly increase your chances of making an eligible claim upon your return.
It is your tour operators' responsibility to make sure you are provided with a safe, clean and hygienic hotel.
If you have fallen ill whilst on an all-inclusive holiday get in touch with a member of our team.  We have over 10 years industry experience and we will be happy to help you through the process of claiming back the cost of your holiday plus any additional compensation you may be owed.
WE'VE HELPED OUR CUSTOMERS CLAIM MILLIONS IN COMPENSATION
COUPLES HOLIDAY RUINED AFTER
BEING SERVED UNDER COOKED FOOD
AT THE AMARANTE GARDEN PALMS HOTEL
"SHE WAS FORCED TO TAKE A WEEK OFF WORK…"
[ezcol_1third]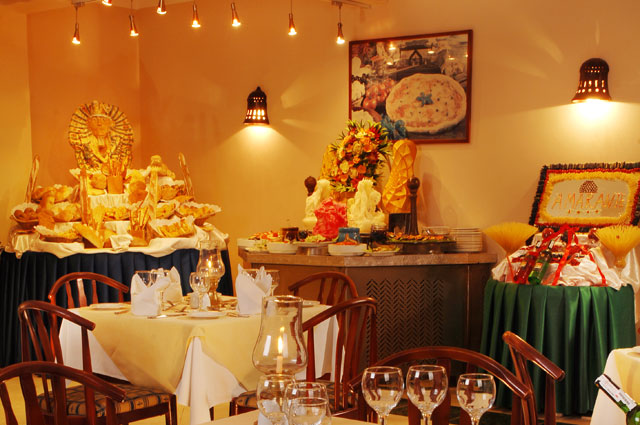 [/ezcol_1third] [ezcol_1third]After staying at the Amarante Garden Palms in June 2013 with her boyfriend Sam for her birthday, Imogen became very ill.  The food being served was found to be under cooked and not at the correct and safe temperature.   The pool appeared to have food and froth floating on the surface of the water.  Sickholiday.com heard that the couple fell ill with severe gastric illness.  After visiting the hotel doctor which they had to pay cash for, Imogen received tablets and injections.  She was then ill for a further 14 days.[/ezcol_1third] [ezcol_1third_end]Upon returning home Imogen was still ill enough to have to take a further week off work.  After visiting her own GP in the UK, she was advised her to keep drinking the rehydration solution Dioralyte.  Sickholiday.com understand that this is totally unacceptable and were very happy to assist the couple in claiming compensation for their ruined holiday.[/ezcol_1third_end]
£2000 CLAIMED AFTER ILLNESS
CAUSED BY UNDER COOKED FOOD AT
THE AMARANTE GARDEN PALMS HOTEL
"FLIES SEEN AROUND THE BUFFET FOOD"
[ezcol_1third]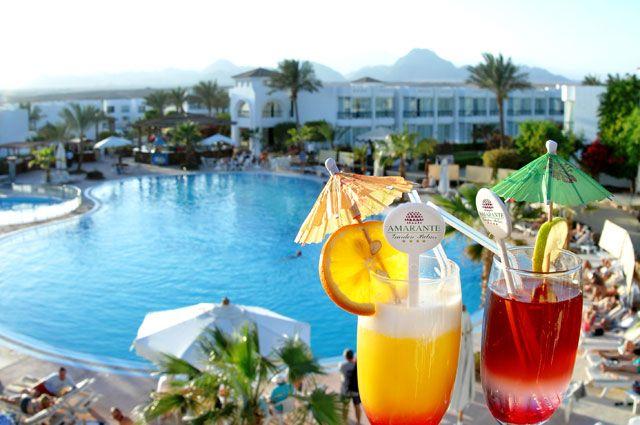 [/ezcol_1third] [ezcol_1third]After staying in the Amarante Garden Palms Hotel in July 2013, Mr P contacted Sickholiday.com to pursue a claim.  Mr P reported to Sickholiday.com that he began feeling unwell 3 days after arriving at the hotel.  Mr P was confined to his hotel room for a severeal days with severe diarrhoea and stomach cramps.  After being advised by the hotel staff to visit a local pharmacy, Mr P received tablets that were ineffective.  [/ezcol_1third] [ezcol_1third_end]Returning to the pharmacy a few days later he was advised that there was no further assistance they could offer.  Mr P reported to the team at Sickholiday.com that the food severed was under cooked and luke warm.  The food appeared reheated from previous meals and flies where observed around the buffet area.  Sickholiday.com were happy to assist Mr P in being compensated £2000 for his ruined holiday.[/ezcol_1third_end]
HOLIDAY WATCHDOG REVIEWS

"Waste of money!!!"

Review of the Amarante Garden Palms Hotel

"Great hotel if you like warm drinks, average food, dirty pools, money stolen from you and a tummy bug for good measure! The rooms were ok; the air conditioning was the best part of it! The staff was extremely rude. Whilst we were there we had £280 STOLEN from our room.  Don't waste your money, go to a nice hotel. More 'Benidorm' than brilliant!"
"Myself and several others left poorly!!!"

Review of the Amarante Garden Palms Hotel

"The food is ok, but the all-inclusive leftovers were then re-heated and made available at the pool side bars, myself and several holiday makers and two members of staff ended up poorly.  I went 5 days without eating or drinking.  Several people ended up on drips!  The manager was not interested saying the English always over indulge and that we should avoid eating, drinking or going in the pool!"