The Amar Sina hotel is situated in the Hadaba area of Sharm El Sheikh.  Featuring a large swimming pool, spa and dive centre, the hotel has plenty of areas to sit, relax and soak up the sun. The Amar Sina offers a relaxing environment and is a popular choice for couples, young people and families seeking a fantastic value for money hotel with all the modern ameneties of a larger resort.  The hotel has a main buffet restaurant serving a range of international dishes, an Italian restaurant and a seafood restaurant. The hotel also boasts a lobby bar, pool bar, the Jockey pub and Disco, and a Bedouin Tent and Shisha corner.  Despite sounding like an amazing destination, many holidaymakers visiting the hotel have reported suffering from avoidable holiday illness.
Sickholiday.com have dealt with 4 cases of reported food poisoning at the Amar Sina Hotel.
Symptoms such as vomiting, diarrhoea and high temperatures have been common and are usually related to poisoning or coming into contact with unclean water.  This had lead to many all-inclusive holidays being ruined and many holidaymakers left out of pocket.
Whilst staying in the Amar Sina Hotel it is important to follow these guidelines to reduce the risk of food poisoning and other holiday illnesses:
Avoid foods not cooked thoroughly and/or re-heated incorrectly.
Avoid foods not prepared hygienically.
Avoid food not stored at the correct temperature.
Frequently use an alcohol-based hand gel.
Avoid salads and any uncooked fruits and vegetables (these may have been handled unhygienically)
Avoid swimming in water or pools that appear dirty and untreated.
In the event that you do get ill Sickholiday advise that you seek medical attention whilst on holiday as this will greatly increase your chances of making an eligible claim upon your return.
It is your tour operators' responsibility to make sure you are provided with a safe, clean and hygienic hotel.
If you have fallen ill whilst on an all-inclusive holiday get in touch with a member of our team.  We have over 10 years industry experience and we will be happy to help you through the process of claiming back the cost of your holiday plus any additional compensation you may be owed.
WE'VE HELPED OUR CUSTOMERS CLAIM MILLIONS IN COMPENSATION
BED RIDDEN FOR 5 DAYS
AFTER FALLING ILL AT
THE AMAR SINA HOTEL
"SHE SPENT 2 DAYS TAKING INEFFECTIVE MEDICINE"
[ezcol_1third]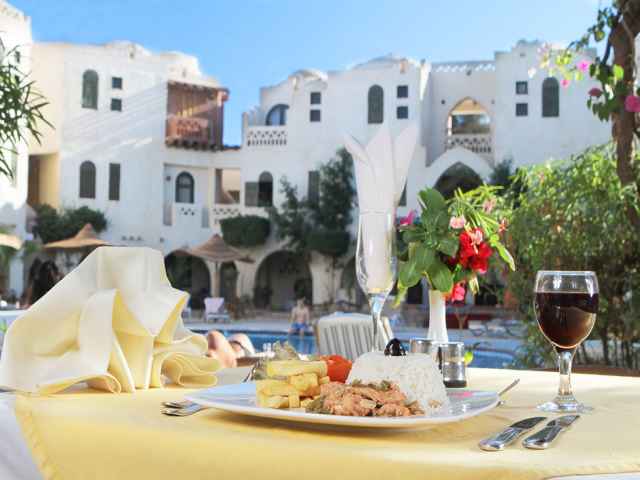 [/ezcol_1third] [ezcol_1third]Miss C fell ill just 3 days after her arrival at the Amar Sina Hotel.  Miss C reported to Sickholiday.com that she consulted the hotel doctor and was given medication, however, after 2 days of taking them they were found to be completely ineffective.  After becoming ill Miss C and her partner decided to not eat in the hotel for the rest of their holiday as they no longer felt comfortable with the hotel food.[/ezcol_1third] [ezcol_1third_end]Sickholiday.com found it unacceptable that this resulted in them spending an extra £500 on food even though they had paid for an all-inclusive package.  Miss C had a total of 5 days of her holiday ruined due to being bed ridden and suffering from a high temperature and severe diarrhoea.  Sickholiday.com were more than happy to assist Miss C in being adequately compensated for her ruined holiday.[/ezcol_1third_end]
UNDER COOKED FOOD
CAUSES VOMITING AND DIARRHOEA
AT THE AMAR SINA HOTEL
"THE HOTEL WAS UNACCEPTABLY DIRTY"
[ezcol_1third]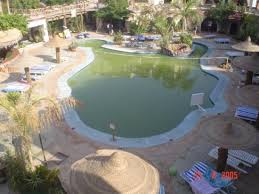 [/ezcol_1third] [ezcol_1third]A week of Mr D's visit to the Amar Sina Hotel was ruined by an avoidable holiday illness.  Upon his return he rightly contacted the team at Sickholiday.com and reported such facts as the pool being so filthy he could only just see the bottom.  The food was served under cooked, forcing Mr D to eat only bread and chips for the duration of his stay.  The room was unacceptably dirty and the hotel did not have any spare rooms that Mr D's party could be relocated to. [/ezcol_1third] [ezcol_1third_end] After several days of illness, including symptoms such as vomiting and diarrhoea, Mr D complained and was subsequently moved to another hotel, featuring much improved standards.  Sickholiday.com understand that this is totally unacceptable and were happy to assist Mr D pursue a successful claim.[/ezcol_1third_end]
TRIP ADVISOR REVIEWS

"Hell hole"

Reviewed 19 December 2014

"What a nightmare. Spent 2 days here before leaving hotel. Not family friendly. Rooms disgusting. No hot water. Food awful. Staff rude. Ignore photos of hotel they were obviously took years and years ago"

Stayed December 2014, travelled with family
"Terrible"

"In 30 years of travelling, this was the worst holiday ever, and even more still, the worst hotel we have ever stayed in. We contacted food poisoning, the pool was dirty and cold, the holiday representative deserves the sack.The drinks were poor.We went on this holiday with Meds Hotels, never again, this was the holiday from Hell."